Demographics of the Tech Workforce
Despite the availability of diverse talent among the U.S. labor force and among computing degree earners, tech companies have failed to hire and retain employees from diverse backgrounds, resulting in a workforce that is predominantly white and male.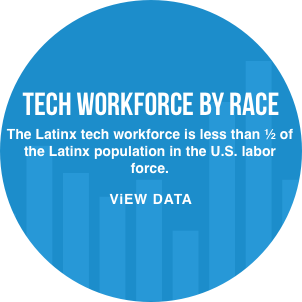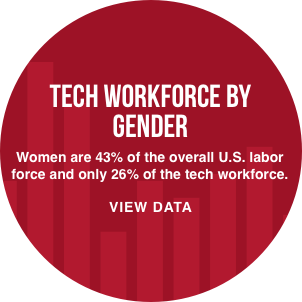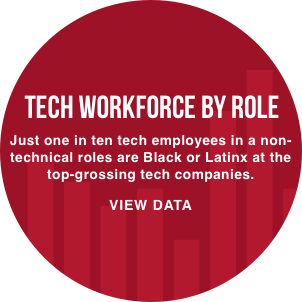 Leadership in Tech
Women and professionals of color are much less likely to hold leadership positions in tech companies. Having leaders from diverse backgrounds is associated with improved innovation, increased revenue, implementation of leadership-driven commitment to diversity, and providing visible role models for junior professionals.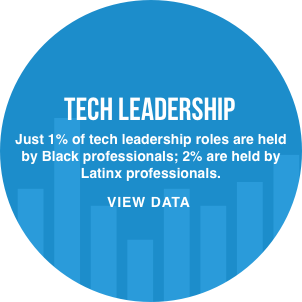 Diversity Across Top Tech Companies
The largest revenue-grossing technology companies headquartered in the United States have employee populations which do not reflect the diversity of the country and the workforce.